Wedding dresses
I had the honour to create these custom made sustainable wedding looks (and even flowers) for these lovely brides.

They wanted something nonconventional, feminine, colorful and sustainable to wear for their wedding. They also wanted to be able to wear the designs on other occasions.

Photo by Vincent van de Ketterij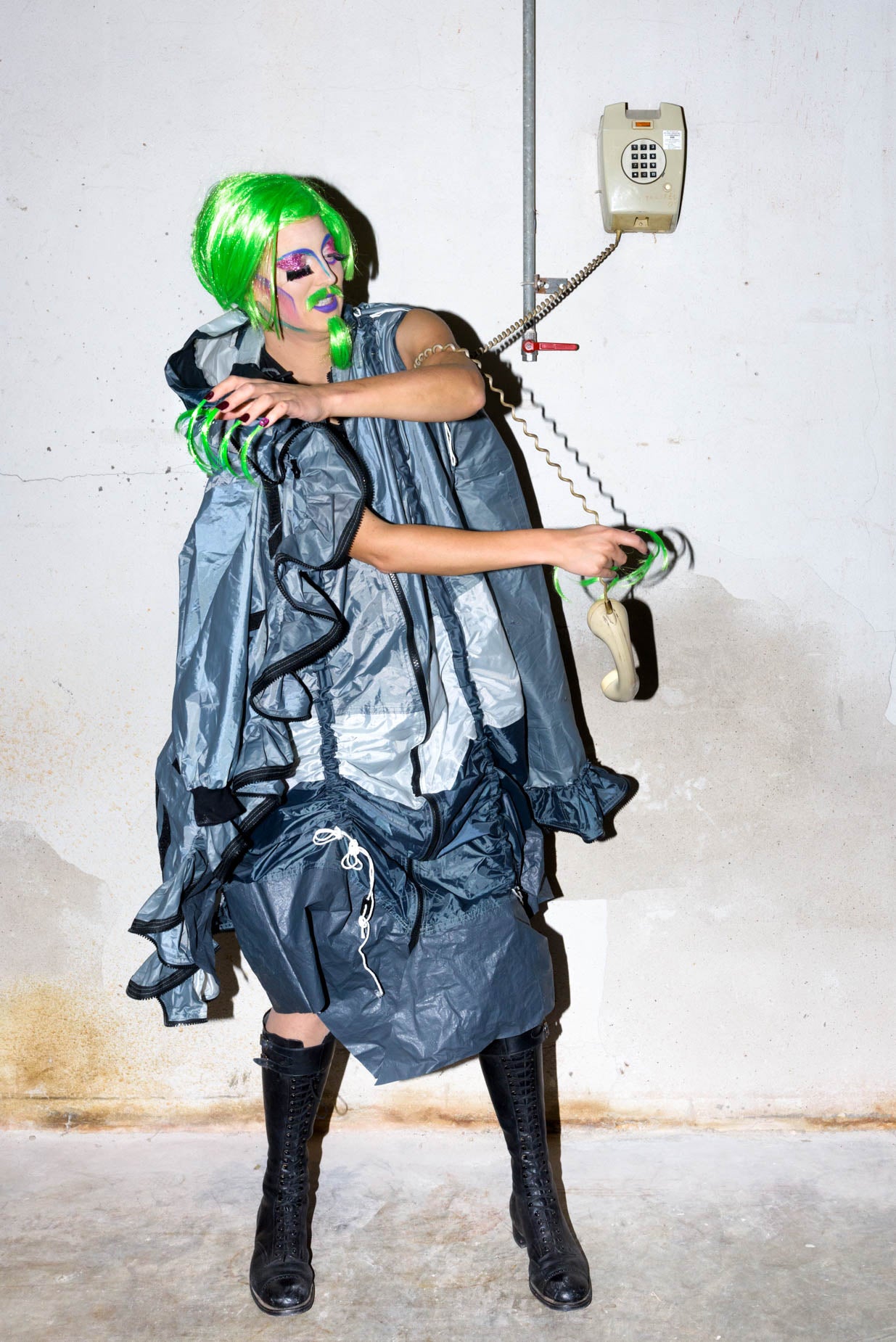 Maybe Boozegeoisie
Tent couture for Maybe Boozegeoisie! Maybe wanted an outfit that was wearable in multiple ways and that could be transformed. Something she could play around with. So I came up with this design made from an upcycled tent.

Photo by Sas Schilten
Maybe Boozegeoisie
Drag royalty Maybe wanted something extravagant to wear with their Stephastique vest. So we came up with the idea of a crown made from fabric scraps to compliment their royalty and look very extra during their work at Huis73.
Femke Vernij
Femke asked me to design an outfit for her theatershow 'OP VOLLE KRACHT'. Femke went beachcombing to collect the materials such as fishing net I used in the design.
Photo by Jaap Reedijk
Partij voor de Dieren Zaanstad
I got the honour to design and make these blazers for Partij voor de Dieren Zaanstad. Melchior, Stella and Esther were looking for a design that represented all the positive changes they would like to see in Zaanstreek and the world.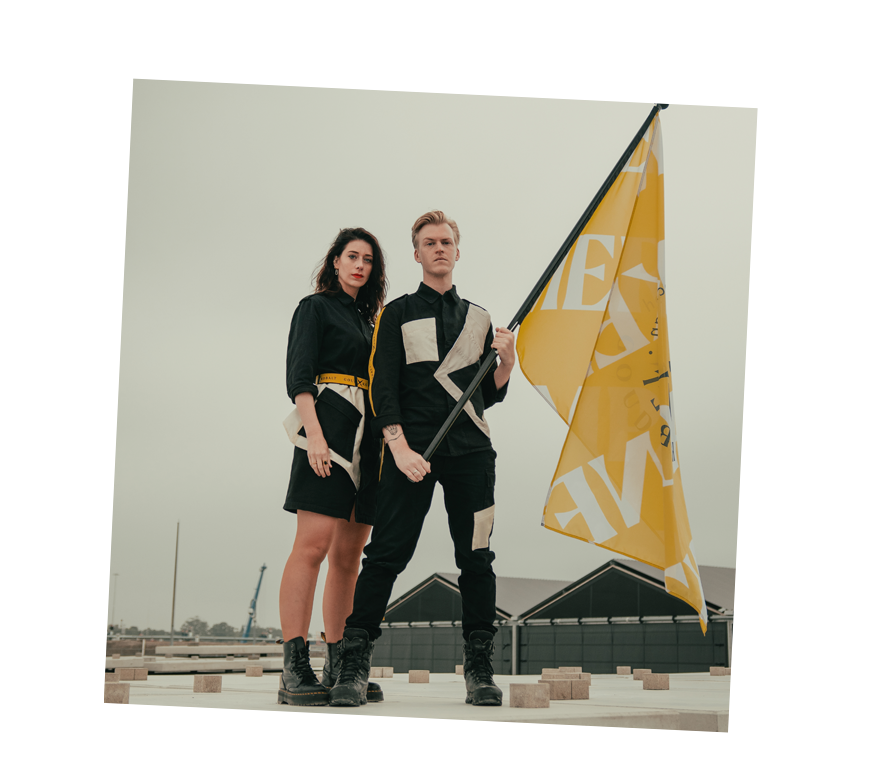 Goud & Kobalt
Thomas and Jamie are brand activists and where looking for some unique outfits that represented their business Goud & Kobalt.

I upcycled vintage army clothing and other second hand garments into these statement outfits.

Photography by Views by Sascha
Eurovision Songfestival
Tracksuits made from colorful recycled flags for urban artists to wear during the Songfestival Avrotros kick off in collaboration with Studio VOLLAERSZWART.

The tracksuits also made an appearance in the promotional videos for the Rotterdam #SWINGALONG dance challenge during the Songfestival 2021. The tracksuits were part of the Rotterdam citydressing and were on display in De Bijenkorf Rotterdam.
Photography by Nathan Reinds
Milieudefensie
I got the honour to compose a suit for Milieudefensie.
The suit was part of the 'big CEO' character that represented all the large companies that have a big climate impact. Together with 'Rutte' he was seen barbecuing the earth during the Klimaatmars '21.

We chose to use a vintage suit for this look and I made the patches using different colors of transfer foil and velt to create these sturdy patches.

The head and earth are created by another artist. I love how everything came together during the Klimaatmars '21.

Photography by Bart Hoogveld for Milieudefensie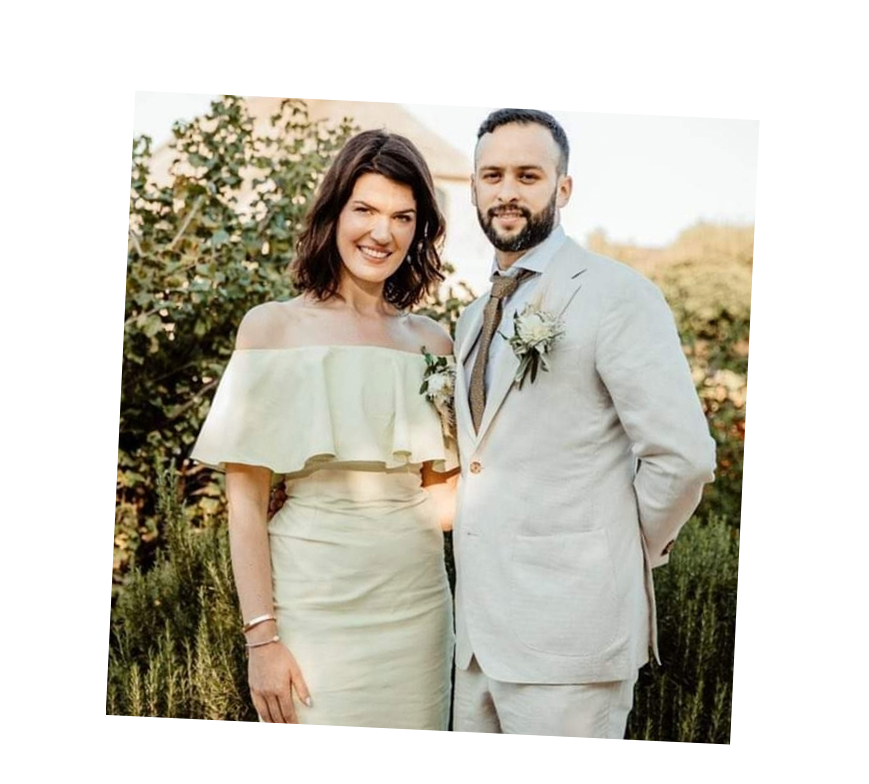 Liese
Liese was looking for a dress to wear to her brothers wedding. We decided on a pastel green fabric that would go nicely with her partners suit.

We wanted to achieve a look that would look elegant and classy. The dress is hugging her figure and has a large ruffle on the top, the length of the dress is just above the knees.
Partij voor de Dieren Noord-Holland
Partij voor de Dieren Noord-Holland politicians Ines Kostic, Jaap Hollebeek and Fabian Zoon were looking for a something special to wear during the 'dag der begroting'. The custom made jackets represented their love for nature and the importance to stop deforestation. The jackets gave their statement an extra touch.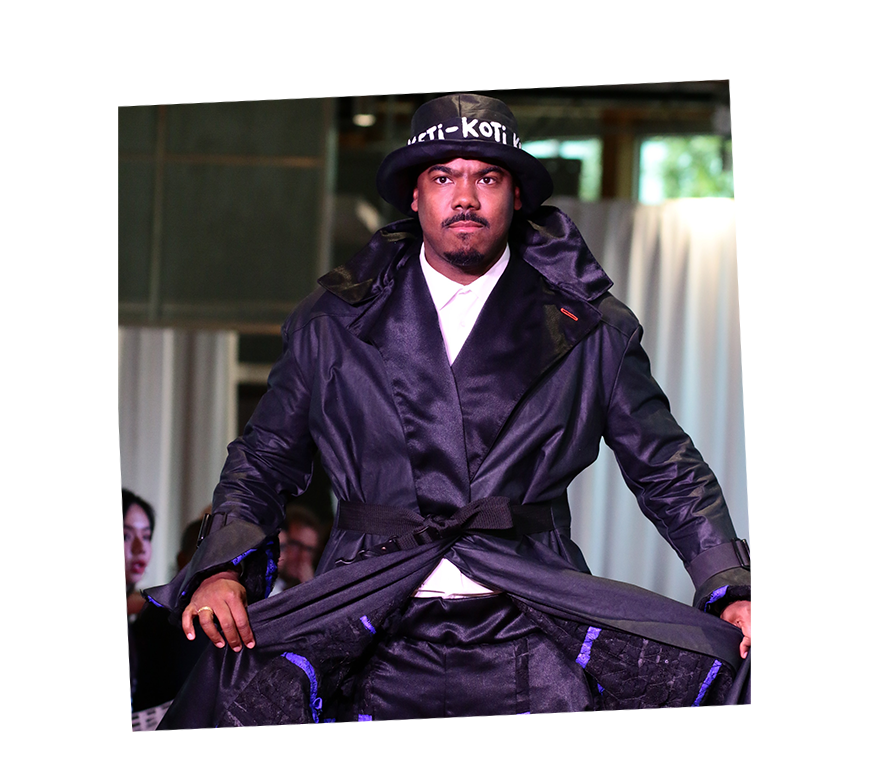 Political catwalk '19
The theme of this edition of Political Catwalk was 100 Years of Women's Suffrage! Based on the theme, the young designers converted their ideas into outfits for the participating politicians.

I designed outfits for Gideon Everduim (DENK) and Ines Kostic (PvdD)