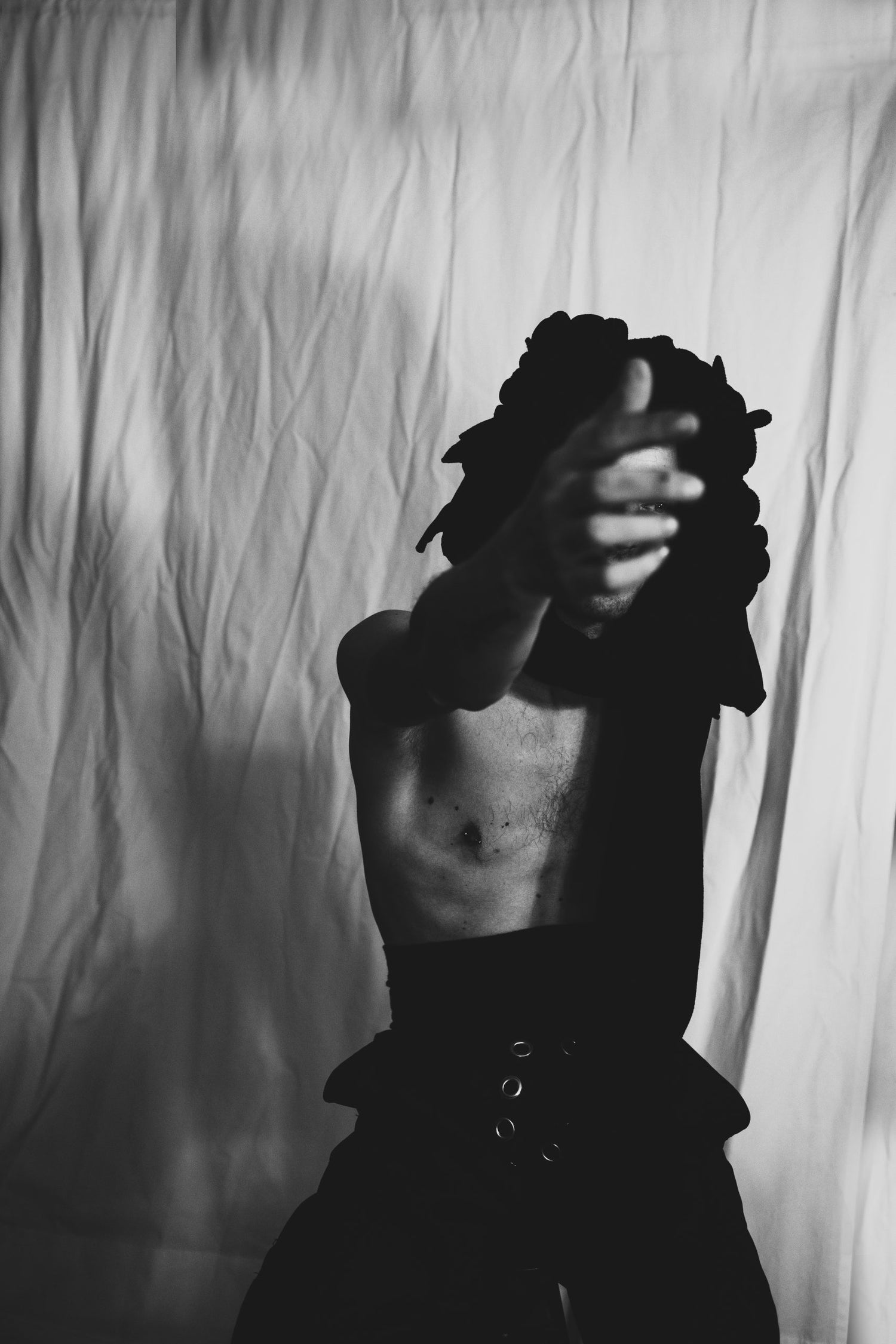 Last night
The collection Last night is inspired by various scary movies such as American Psycho. I have always been interested in what's going on inside the head of a killer, especially psychopaths. I always felt sorry for them, it must be very difficult living a life lacking the ability to love or establish meaningful personal relationships.
All about experimenting
For the collection I recycled various materials such as bed sheets, horse blankets and second hand clothing. The whole process was all about experimenting and resulted in outfits that look as if they had been worn by quite an eccentric killer.

Shooting this collection was my first time working with a legit camera and the model is my former boyfriend. He went through a really rough time at that moment in his life and dealt with depression and anxiety. I think the expression on his face and his 'poses' really added another dimension to the photo's and made them feel more vulnerable.